Many of us are avid viewers of Grand Designs – and some of us get to star alongside the host.
But have you ever wondered what type of home an architect would design for themselves? Here is a list of 7 famous architects and the houses they designed for themselves to live in. We hope it inspires you to dream big for your home!
1. Philip Johnson's Glass House.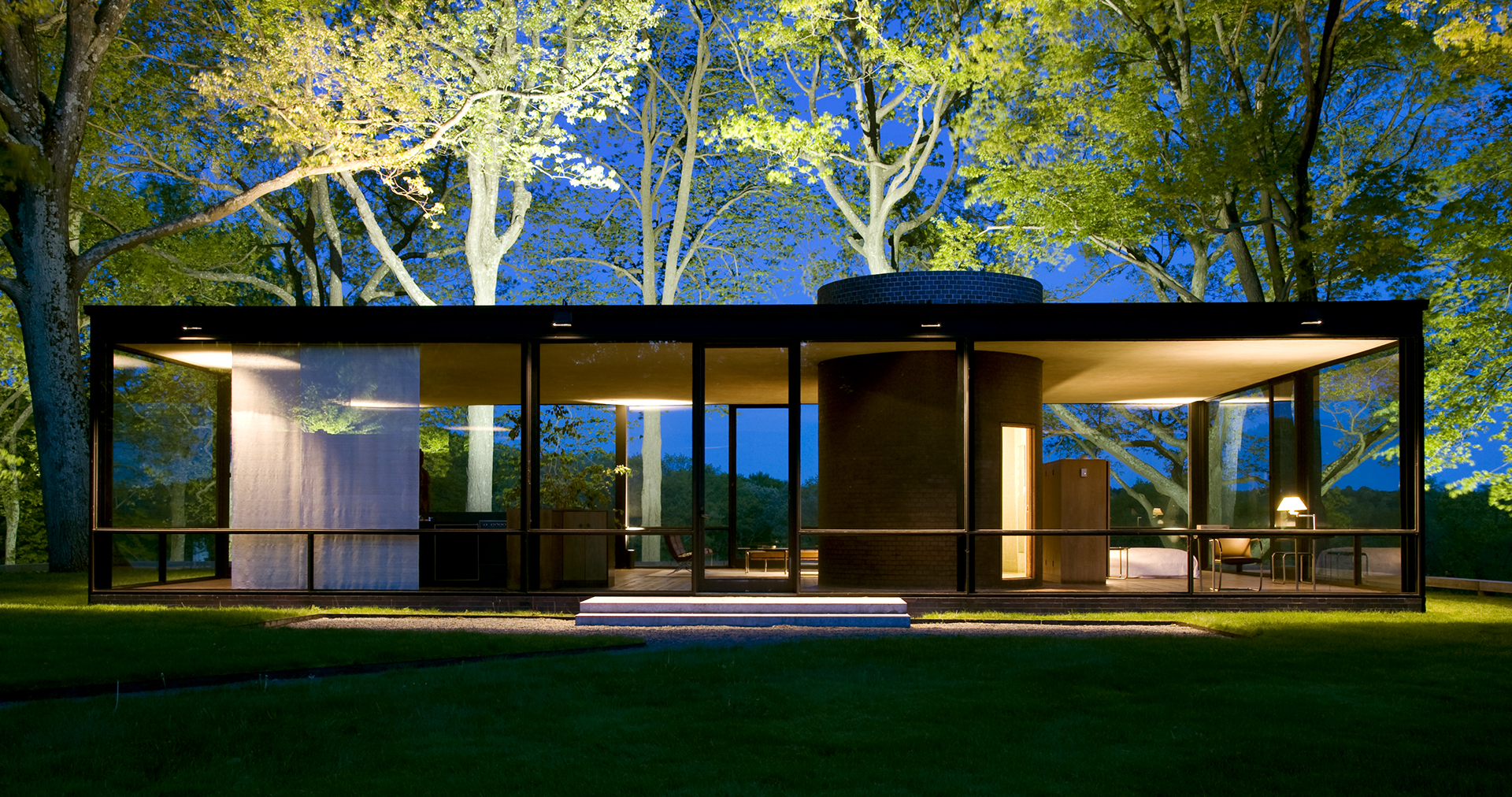 It could be argued that architect's obsession with glazed wall houses and extensions began when the world was graced with Philip Johnson's Glass House. This House is set in amongst a beautiful wooded landscape and all four external walls are made of glass. Although it looks stunning we can think of a few disadvantages of this design, namely the heat loss and heat gain issues, and the obvious loss of privacy! Feeling like you're house is one with the forest landscape may be a worthwhile price to pay though. Personally we would want to invest heavily in some curtains if we lived here!
2. Oscar Neimyer's Casa das Conoas
This iconic Modernist house in Rio de Janeiro, Brazil, is the residence that Oscar Niemeyer designed for himself and his family in 1951. The architect was famous for many iconic building buildings and he died in 2012 aged 104! The house itself is minimalist and also uses natural curving forms, built amongst a series of rocky outcrops. The curved and undulating free form shapes of his home, and being so close to nature, create a relaxing habitation. Maybe the house itself was conducive to his sense of well being, contributing to his extraordinarily long life! Who knows!
3. Frank Lloyd Wright's Oak Park
Frank Lloyd Wright's family home, which he designed and build in 1889 has stunning arts and crafts furniture and murals throughout and is a testimony to his attention to detail. The interiors are warm and inviting with wooden paneling, which remarkably, even today, don't look old fashioned or dated. This house is an interior designers inspiration!
4. Ian Simpson's Beetham Hilton Penthouse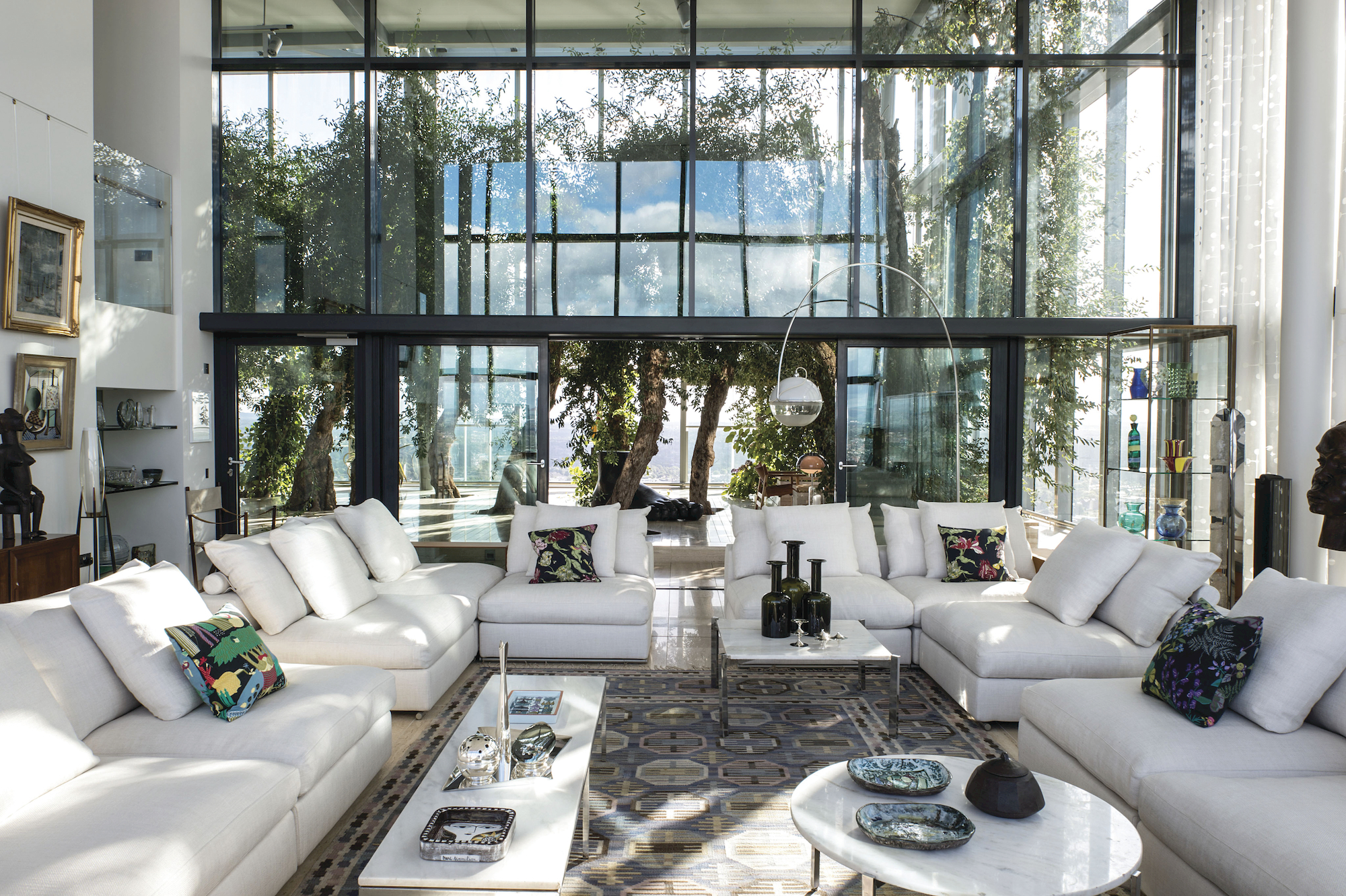 A more modern addition on our list is British Architect Ian Simpson's Penthouse apartment in Beetham tower, Manchester. LIke our very own Pride Road Architect for Liverpool, Catherine Traynor, Ian Simpson graduated form Liverpool John Moores University, listed one of the top 20 architecture schools in the country. His Penthouse apartment is 47 storey high and spans over two floors. I has five bedrooms and even includes an olive grove. It really is the 'height' of luxury when it comes to city living and affords 360 degree views of Manchester and beyond.
5. Sheiguru Ban's Hangei Forest House
Pritzker Prize laureate, Shigeru Ban designed this house for himself located in the Hangei Forest district in Japan. The design avoided uprooting any trees and features internal walls made up of translucent glass blocks. It's one of our favourites on our list ;).
6. Walter Gropius, Gropius House
Considered a historic landmark in the US this house was built by Walter Gropius in the 1930's not far from Harvard University. Although it's design is seems simple, at the time it was built, its white-painted facade, ribbon windows, and glass blocks, were very unusual features from the modernist movement.
7. Frank Ghery's House Santa Monica.
Last, but by no means least, this house is certainly the most controversial on our list, and we would expect no less from Architect Frank Ghery. Ghery was no stranger to making statements with his architecture and he designed many deconstructivist building. The extension to his regular colonial style home was one of them. In 1978 he completely transformed his ordinary neighborhood into a deconstructivist art installation. The original house was mainly left untouched, but a new irregular forms including corrugated iron sheets, bare concrete and angular glazed additions, surrounded the building from what seems like every angle so that most of the original house is hidden from view. We think it's safe to assume if this were to land in Allerton or Woolton in Liverpool, the neighbours would object!
If you live in Liverpool and you're looking to extend or reconfigure your home book an appointment today with Pride Road Architect Catherine here.